The Royal Borough of Greenwich covers a territory of more than 43 square kilometres and has a rather irregular shape. Namely, for that reason, it is hard to determine whether it is part of Inner or Outer London. Both the European Statistical Office and the Office of National Statistics (ONS) view it as an outer borough. For many that decision probably makes little sense. After all, Greenwich is where one can see some of the most impressive tourist sites and attractions in the country:
It is the original home of the Prime Meridian
It features an entire UNESCO World Heritage Site
It ranks as one of the most visited boroughs in London
It offers a wide range of exceptional parks and open green spaces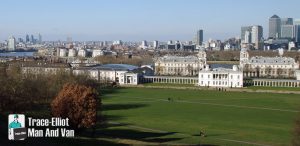 So, is it really fair to place a Royal Borough such as this one among boroughs like Bexley, Sutton, Harrow and Bromley which are abundant in quiet suburban areas and village-like districts? Yes, it is because Greenwich has two sides – one quite prestigious, pricey and trendy and another that is unfashionable, uneventful and, above all, affordable.
Pictured: A view of Greenwich Park
How do most people see Greenwich?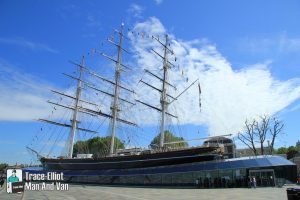 There is no denying it – Greenwich can be very flashy, desirable and busy. Some of London's most prestigious and expensive districts are set here and so are some of the city's greatest tourist magnets. The district of Greenwich is the most popular of them. It plays a key role in the borough's rich and impressive maritime history and it houses many of the listed buildings in this part of the Big Smoke. Some notable mentions here include the Royal Naval College, Cutty Sark and Trinity Hospital. The district even has a special royal link because many Tudors were born in it. And despite its excellent location, strong economy and high tourism rates, Greenwich's Town Centre is where locals and visitors can travel back in time and see a more organic, charming and quiet side of the area. However, it would be wrong to assume that every other place in this borough is as royal, refined and exclusive as this one. Although you are not likely to struggle to find inexpensive man and van services in Greenwich SE10, this part of new newest Royal Borough in the country has little in common with its more remote parts and lesser-known spots.
Pictured: Cutty Sark
The more hidden side of the borough
Relocating to the Royal Borough of Greenwich does not need to involve a high cost of living. There are many overlooked areas here that may lack luxurious properties but can easily impress you in other ways.
Abbey Wood
Some may find this place too suburban for their taste but if you are looking to move to an area that has great schools, good public transport links and plenty of recreational parks and facilities, hire a trusted man with a van in Abbey Wood SE2. We guarantee that you will not regret moving to that part of Greenwich. It is incredibly budget-friendly and the main reason for it has mainly to do with its untrendy status. But what does trendy mean anyways? Overpopulated? Busy? Noisy? You will not have to worry about either one of these things in SE2.
Charlton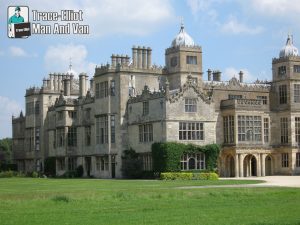 Price won't be an issue for you in Charlton too. As a start, one can easily rent or even buy a nice home here for a low price. Also, you can relocate here on a shoestring by using the local man and van services in Charlton SE7. This Greenwich area demands attention in more than one ways. The architecture here is stunning and quite unique. A prime example of that is Charlton House which is known as the most remarkable and important Jacobean building in the English capital. Picturesque views, outstanding schools, some nice shopping spots – what more does one need?
Pictured: Charlton House
Eltham
Since the Borough of Greenwich is part of the Metropolitan Green Belt, almost all districts on its territory have leafy parks. Still, very few of them can compare to Eltham's green spaces. An ancient forest, various recreational grounds, outdoor sports facilities can all be found here. Plus, although properties in SE9 are available at a more moderate price compared to the rest of Greenwich, most are not shabby-looking. Quite the opposite, there are some exquisite houses in this area. So, waste no time and book a licensed man with van in Eltham SE9 and enjoy the borough's more untrendy but down-to-earth and affordable side.