Helpers for hire is one of our specialised services, which is available separately from any of our other removals. The idea behind this service is to provide qualified assistance covering all the additional specifics that usually accompany the removal itself. There is no precise definition as to what the helpers for hire covers as the scope of this particular service is rather wide and covers many different things. In a nutshell, helpers for hire is a flexible and versatile solution which deals with the many additional things that accompany the average property removal.
Do you need helpers for hire?
The helpers for hire service is versatile and covers a wide array of jobs and tasks, accompanying or not accompanying the removal project itself. When to call in the helpers for hire?
When you require assistance with any prep work concerning your property removal such as planning, sorting of items, securing furniture prior to shifting etc.
When you need to do proper packing and wrapping of valuables or specific items, this also applies to unpacking upon delivery;
When you require safe disconnection/reconnection of appliances and certain pieces of electronic equipment (but keep it basic, we are movers not electrical engineers);
When you need disassembly and reassembly of bulky furniture, this also includes packing and inventory of individual pieces;
Of course there are many other chores and tasks which our helper technicians could deal with, if unsure whether or not we can do it, just ask our attentive customer consultants – they will be happy to provide you with all the necessary details.
The helpers for hire
Our helpers for hire service puts together a group of our most dedicated and skilled technicians. The helpers are qualified and experienced in all sorts of handyman work, and of course all the specific tasks that come with the removal. Depending on the scale and complexity of your requirements, we might send out a team of helpers in order to complete the job within the agreed amount of hours. In instances where heavy lifting or assembly of large furniture is needed, we will definitely send you more than one helper.
Service cost
We believe the helpers for hire service is adequately priced and delivers good value for money. Customers are supplied with fair quotes which reflect the actual specs of the service, without the burden of hidden fees or confusing price schemes.
Our technicians are not going to let you down
All moving helpers for hire in London that come from our company are diligent, discreet and industry certified. Each and every member of our team goes through a rigorous training process in order to guarantee that we are nothing less than the best in the business.  They will be ready to help you with every single aspect of your project and by doing so, provide you with a lot more stress-free moving experience than you can possibly expect. Check out our outstanding client reviews and see what we are talking about.
London being the capital of Great Britain is the location of the British Parliament, known as Palace of Westminster (Parliament is actually located within Westminster Palace). Westminster is in fact the largest palace in Britain. There are a total of 8 bars within Westminster Palace, and thanks to taxpayers prices in these drinking holes are low as. Interestingly enough, as per Acts of Parliament (UK equivalent to a constitution) it is illegal for one to die inside Westminster Palace.
Some of the most notable places of interest throughout London include The British Museum and Buckingham Palace. London is also known for its many open green spaces – gardens, commons, ancient forests and most of all – its public parks. Hyde Park, Regent's Park and Greenwich Park are among the best and most beautiful among those.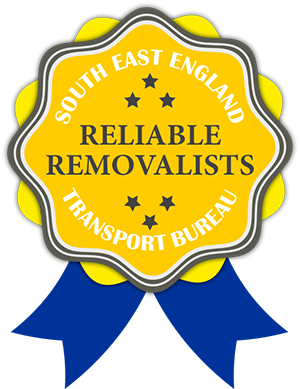 Trace Elliot
5 Bradwell Mews
N18 2QX
London
020 3129 6056
We recently setup the following branches across London:
Insured Crews Hill Man & Van
|
The Colindale Man and Van team
|
Our Man with Van in SE5
|
Man and Van removals Bloomsbury
Do not hesitate to call and request an instant free no-obligation quote by phone or by emailing us.
We are delighted to announce and notify all our customers and Londoners in need of a moving service that we now cover also
Golders Green in NW11
and we have also situated a
Farringdon Removal Van and Men
. Do not hesitate to call us for quotes and bookings.