There are many instances where customers do not really require a full flared property removal solution as one such service exceeds the scale of their requirements, perhaps making its use not so cost efficient. Being a professional removal service provider, we have recognised this long ago and have established a small removals service perfect for those smaller scale jobs, which in many cases represent a decent percentage of our day to day work.
When to request our small removals?
The application of our small removals service is virtually universal when it comes to the many purposes and occasions it covers. Most of our customers have used the small removals service in situations such as:
Removal of flats;
Removal of one bedroom properties;
Removal of a single room's contents;
Removal of specific number of items;
Removal of small offices/home office;
Of course there are many other sets of circumstances in which our small removals service will prove to be a suitable solution, so if insure what scale service you need by all means let our customer consultants help you with that.
Scope and coverage of our small removals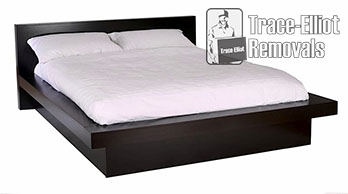 Don't be fooled by the name of the service, we invest the same amount of effort, professionalism and dedication in our small removals as we do in our full scale relocation services. On many occasions a small removal job might turn out to be just as complex as any other large scale removal so we are aware and prepared.
Our small removals service is fully comprehensive and as expected covers all aspects of the relocation from A to Z. This includes all required prep work such as packing, securing and inventory of items prior to handling and transportation. All necessary precautions will be taken to ensure the careful handling and safe transit of all items. As expected, various additional options can also be included as part of the small removal service, such as property cleaning, junk removal, packing and storage etc.
Experienced, well organised removal teams
Sometimes small removals require big effort and lots expertise despite their scale. This is why we employ a dedicated, skilled bunch of individuals organised in efficient teams of driver and helper. In our opinion this is the winning team format, and has worked for us so far.
The removal technicians and drivers  of Trace-Elliot Man And Van London are experienced in all aspects of property removals (big or small) so our customers get much needed peace of mind, and a guarantee for the best possible removal service.
Costs associated with our small removal service
Charging big money for small removals would be paradoxical. This is why we aim to provide the best possible price given the circumstances. In nine out of ten cases, we have been able to meet customers' allocated budget in full as we offer customised quotes and flexible pricing, based on the actual specs of the project. No hidden fees and no unmentioned charges. If requested, we can quote the removal service in combination with one or more of our additional options for extra value for money.
The British capital – London, began as a small Roman settlement on the Thames River. Londinium as ancient Romans had called it was quite small by today's standards, regardless the original settlement remains a vital part of modern day London. In later times, the small plot of land at the centre of what became the British capital came to be known as the Square Mile (City of London). Nowadays the Square Mile is saturated with large businesses and financial corporations, making it one of London's nerve centres, and a hub of international importance.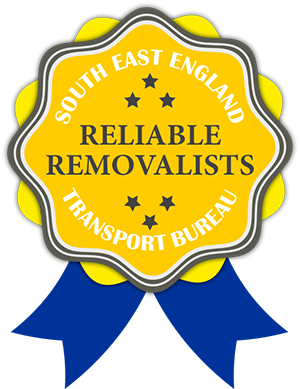 Trace Elliot
5 Bradwell Mews
N18 2QX
London
020 3129 6056
We recently setup the following branches across London:
Insured Crews Hill Man & Van
|
The Colindale Man and Van team
|
Our Man with Van in SE5
|
Man and Van removals Bloomsbury
Do not hesitate to call and request an instant free no-obligation quote by phone or by emailing us.
We are delighted to announce and notify all our customers and Londoners in need of a moving service that we now cover also
Golders Green in NW11
and we have also situated a
Farringdon Removal Van and Men
. Do not hesitate to call us for quotes and bookings.