As seasoned and properly equipped man and van contractors, we have a huge armada of moving vehicles which allow us to easily, quickly and safely haul any quantities of goods from once place to another. Keep in mind that we have the
company policy of cleaning our vehicles and restocking
them with portable safety features such as furniture blankets, bubble wrap, cushioned pads after the completion of every domestic or commercial relocation for which we are hired.
Lorries (Transit vans)
We have three different types of Lorries at our disposal:
Short wheelbase vans – These vehicles have a maximum length of 2.4 metres and are 1.7 metres wide and 1.65 metres tall. They have a payload capacity that ranges from 900 to 1.200 kilogrammes. Short wheelbase Lorries are perfect for the execution of short scale relocations. They also allow our drivers to easily gain access to smaller properties and quickly navigate through narrower streets and tight corners.
Medium wheelbase vans – Medium wheelbase Lorries are approximately 3 metres long, 1.7 metres wide and 1.65 metres tall. They have a maximum payload capacity of 1.6 tonnes. They can be used for the hauling of small to mid-sized items and for the relocation of single room flat, small offices and commercial establishments, and attached houses.
Long wheelbase vans – These are the largest Lorries in our fleet. They are 3.4 metres long, 1.7 metres wide and 1.7 metres tall. Their payload capacity ranges from 1.2 to 1.5 tonnes. We generally use our long wheelbase vans for the completion of medium scale removals (mid-size offices, detached houses, two room apartments) and inter-city relocation as they allow us to quickly and safely cover longer distances.
Lutons (Mid-size truck)
We have two types of Lutons at our disposal:
Short wheelbase trucks – These Lutons have a lengths of 4 metres and are 2 metres wide and 2.2 metres tall. Their payload capabilities range from 1.200 to 1.600 kilogrammes. We use them for the execution of medium and large scale commercial and domestic relocations (two bedroom houses, large commercial establishments, multi-room offices, three room flats)
Long wheelbase trucks – These are the largest moving vehicles at our disposal. They are 6.2 metres long, 2.2 metres wide and 3.1 metres tall. They have a payload capacity of at least 1.5 tonnes while their cargo sections have a space volume of 21 cubic metres. We use our long wheelbase Lutons to handle large scale property removals (office buildings, villas, four bedroom houses, art galleries) and specialised hauling projects which involve the moving of big, heavy and oddly shaped items such as musical instruments, construction materials and machinery, delicate office equipment, small and mid-sized vehicles, vintage objects and etc.
We have fitted our Lorries and Lutons with top notch satellite navigation systems which allow us to easily find any address within London and its surrounding areas. Our GPS systems also permit us to easily avoid closed and jammed roads and therefore always meet our deadlines. The cargo section of our moving vehicles are equipped with safety features such as positional straps which keep the hauled items in place and prevent them from shifting places, falling or bumping into one another during transit. All our vans and trucks have tail lifts which allow us to rapidly, diligently and quickly load and unload any types of objects and any quantities of goods.
Last but not least we put our removal vehicles through obligatory technical check-up twice a year as we want our customer to have the peace of mind that their belongings are being transported in well-maintained and fully functional vans and trucks.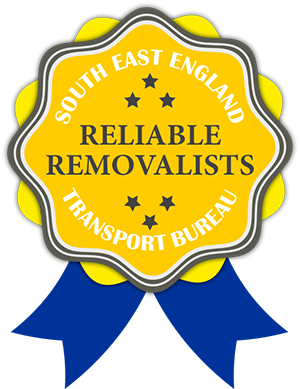 Trace Elliot
5 Bradwell Mews
N18 2QX
London
020 3129 6056
We recently setup the following branches across London:
Insured Crews Hill Man & Van
|
The Colindale Man and Van team
|
Our Man with Van in SE5
|
Man and Van removals Bloomsbury
Do not hesitate to call and request an instant free no-obligation quote by phone or by emailing us.
We are delighted to announce and notify all our customers and Londoners in need of a moving service that we now cover also
Golders Green in NW11
and we have also situated a
Farringdon Removal Van and Men
. Do not hesitate to call us for quotes and bookings.