London is reputed to be one of the world's main education centres as it is the location of some of the most appraised and highly awarded educational facilities on the planet. Here are five of the best secondary schools in the English capital.
Henrietta Barnett School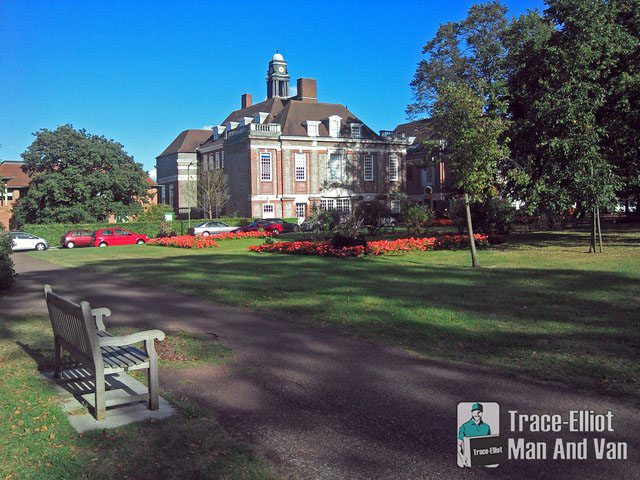 Founded in 1911, the Henrietta Barnett School is currently considered the finest in the United Kingdom. It is a girls' only educational facility with academy status. It is located in the district of Hampstead Garden Suburb in the northern parts of London and currently has a student body of about 750. Among its most notable pupils are:
Sarah Solemani, writer and actress
Jo Ankier, steeplechase athlete
Miriam Solomon, philosopher
Lucie Skeaping, musician and radio presenter
Dina Rabinovitch, journalist and writer
Natalie Evans, Baroness Evans of Bowes Park, Leader of the House of Lords
Susanna Lau, fashion experts and blogger
Anya Lahiri, actress and singer
St. Michael's Catholic Grammar School
This prominent education institution is situated in the area of Finchley. It was established in 1908 and is a girls' only school, which becomes coeducation in the sixth form. It specialised in religious education, foreign languages, mathematics, science, music, art and other educational fields. St. Michael's Catholic Grammar School has an estimate of 750 pupils, of which some are foreign students. The current headmaster of the institution is Mr. Julian Ward while some of its more prominent graduates are Jill Paton Walsh, Karen Harrison, Natasha Collins, Lisa Jewell and more.
The Latymer School
Established by Edward Latymer in 1624, this education facility is presently one of the highest-ranking state schools in Britain. It lies in the area of Enfield and as of date has a staff of about 130 and a student body of approximately 1.400. All pupils are accommodated in six houses (Ashworth, Wyatt, Latymer, Keats, Lamb and Dolbé) where they can easily relocate by using the licensed London student removal services of Trace-Elliot. Throughout the years, a number of noted people such as Simone Butler, Richard Cook, Ted Blake, Leslie Medley, Mark Abrams, David Walder, Clare-Hope Ashitey, Mike Scoot and more have graduated from Latymer School.
Tiffin School
Tiffin School is a selective boys' institution that is situated in the opulent area of Kingston upon Thames. The school dates back to the second half of the 19th century and is currently one of the most awarded educational facilities in England. The school presently provides top quality education to over 1.000 boys from the ages of 11 to 18. Former pupils are known as Old Tiffinians and among their ranks are Gethin Anthony, Sir Michael Dixon, Mark Feltham, Cameron McGeehan, Jonny Lee Miller, Ralph Allwood and many more. Tiffin School has also a girls' only counterpart, which as acclaimed as the boys' institution.
St. Margaret's School
St. Margaret's School is located in the district of Hampstead in the northern parts of the English capital. It is has 150 students and is amongst the highest-ranking independent educational facilities in the country.