You don't need to be clumsy to suffer an injury when moving home. Many of the tasks involved in the relocation process hide risks. Lifting and moving heavy furniture can be particularly dangerous. However, even simpler moving-related activities like packing can lead to an injury. Getting a few cuts and scrapes during the move is something you can avoid and that also goes for more serious injuries of your:
Toes and fingers
Back
Ankles
Knees
How to avoid getting injured when moving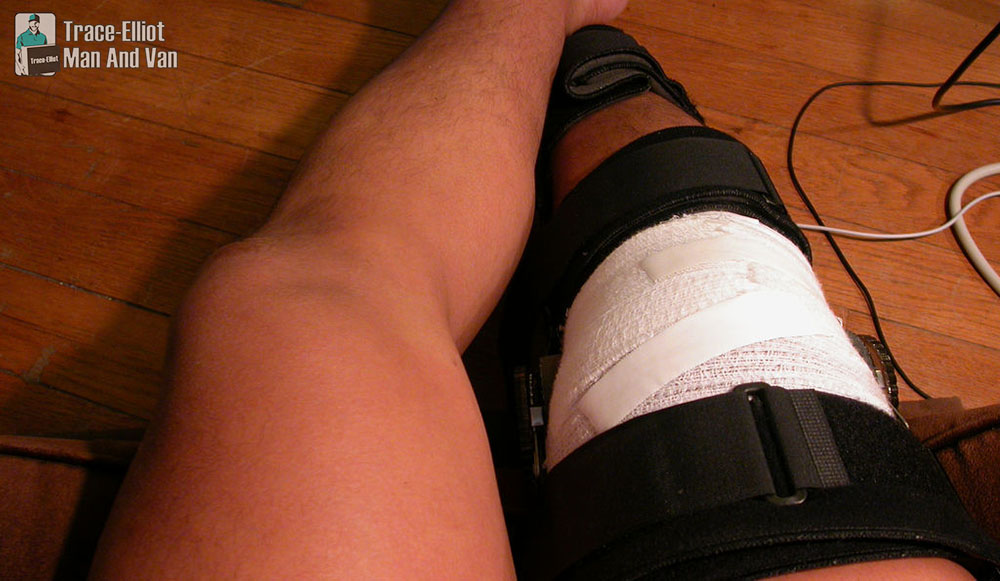 While moving home is a laborious and risky job, this does not mean that you should have a doctor on the scene on your moving day. All relocation-related injuries can be easily prevented. There are just a few things you should remember. Firstly, you need to be well-equipped for all the tricky tasks. Secondly, you need to ask someone to help you out. And lastly, you should take a good care of yourself during the moving process.
Pack like a Pro
One of the most frequent factors that leads to accidents during a relocation has to do with bad packing. Therefore, be thorough when you pack your possessions. It is important to invest in specialised packing supplies like sturdy moving boxes, bubble wrap, packing paper and etc. Also, don't pack heavy items in large boxes since they are harder to carry which means that you may strain your back when you are moving them. Another thing you should do when packing is to tape the bottom of the cardboard box or to buy boxes that have a reinforced bottom. That will prevent the box from giving in to the weight of the items in it.
Learn a few lifting techniques
You probably did not know that there are special tricks and techniques that professional movers use whenever they have to lift heavy furniture and moving boxes. These methods are quite simple and easy to remember and they will save you from suffering back and knee injuries. When lifting a box from the floor, keep your back straight and bend your knees. Most people do the opposite – they keep their knees straight and they lead forward which can easily strain their back or even cause hernia. Also, do keep the item you are lifting or carrying close to your body. That will make it feel slightly lighter and it will give you a better grip.
Use moving equipment
Consider renting or buying moving dollies and straps. Such equipment will help you lift even extra-heavy items with ease. They are also a must if you are planning to move home without using a helping hand.
Rely on licensed movers
Why risk injuring yourself when you can just book a team of insured movers. Professionals are trained and experienced. They know how to protect themselves from accidents. Plus, they are fully equipped to move even bulky things like pianos and beds.
Now that you know how to protect yourself from injuries and accidents during your move, put on some comfortable clothes and get to work. Don't forget to drink plenty of water if you don't want to dehydrate.