What is more challenging than moving a home? Moving a massive bed? Nope, because for that you can always use secure furniture removals in London. The answer we are looking for here is moving home with children, of course. This is a huge life change that can be hard on a person's mental and physical wellbeing. With kids, things can be even more serious because it can:
Take them away from their current circle of friends
Affect their studies and focus at school in a negative way
Be a struggle for them to get used to their new neighbourhood and house
Enforce them new responsibilities from a very young age
Things get even trickier if the reason for the move is not simply to be closer to a good school, for instance, but it comes as a direct result of a divorce, death in the family or unemployment.
All children react differently to a relocation – some cope with this change easily while others are marked by it for life. If you want to ensure that your kids enjoy a smooth moving process and transition, you need to first take their age into consideration.
5 and under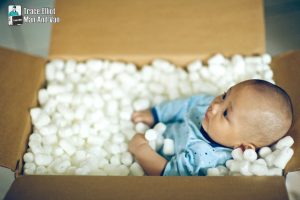 Parents of babies, toddlers or pre-schoolers are usually not particularly fond of the idea of relocating while their kids are at such a young age. That is mainly because this age group cannot be left unsupervised. At the same time, you cannot expect them to help you with the packing, for instance, as it is the case with teens. However, moving with children who are 5 or under is actually easier than it sounds… that is for them at least. They still have not created their own circle of friends and even if they are shy and not quite outgoing, they dive into new friendships with remarkable ease. That is because their main unit and their anchor is still their family. If the cause behind the move is a separation, things may be a bit more difficult from an emotional point of view. As for the parents, they too will be ok if they use the assistance of a reliable man and van in Cockfosters EN4, for example.
6 – 10 years
While a baby or a toddler will have no idea what is happening, a child that is 6 or older will be able to understand the situation. This means that you can sit down and have a conversation with them on why you are moving. Yes, you will need to do that. To make things easier on your children, turn the relocation into a game. Make packing and decluttering fun and they will gladly help you out.
Pre-teens (11 – 12)
Pre-teenagers, tweens or kids in the between years are those aged 11 and 12. These children are just starting to discover their own selves – what they like and what they don't like. They are still easy to manage but, at the same time, they can be rather unpredictable at times. So prepare them in advance about this big change in their life and be ready for any response or reaction.
Teenagers
Living and looking after a teen is hard enough even without having to move home. So, when relocation steps in the picture, things can go out of control. Teenagers need to feel part of a group and they spend a long time with their friends. Taking them away from their social environment will not win you many good points. It is best if you avoid relocating with kids aged 13 and above. A few more years and you will need to hire a vetted man with a van in Enfield Highway EN3 or some other part of London to help them move into their university's halls of residence or their first shared flat.